Many teachers report that their students often have questions and concerns about what they see reported in the news, as well as those questions that may arise from their own experiences with law enforcement. Constitutional Rights Foundation's (CRF) Youth & Police website provides lessons and other instructional materials designed to help high school and middle school teachers address critical issues related to the role of police in society, as well as laws and procedures that govern them.
Goals of Youth & Police Educational Resources
Establish positive, open lines of communication between youth and law enforcement officers.
Educate students about the challenges of police work and the scope and limits of police authority.
Provide students and officers with a forum to discuss their differences and begin to address any negative perceptions and stereotypes.
Provide an opportunity for officers to gain a better understanding of the young people they serve and their perceptions of law enforcement, crime, and safety in their communities.
Allow students and officers the opportunity to work together to identify attitudinal, behavioral, and action goals they can work toward to improve police-community relations.
Please visit the Programs tab to access Cops & Kids classroom materials for middle school and Youth & Police classroom materials for high school.
Research
Research indicates that the most significant predictor of negative attitudes about the police is previous negative interaction. Not surprisingly, positive interactions with the police serve as the most common factor in the development of positive attitudes. Research in the areas of delinquency prevention and the development of pro-social values among early adolescents offers guidance about what kinds of police-youth contacts are most effective. They include those that help young people develop significant relations with officers that are integraed into a child's educational development and those that provide students with a realistic and balanced presentation of the role officers play in society and in their communities.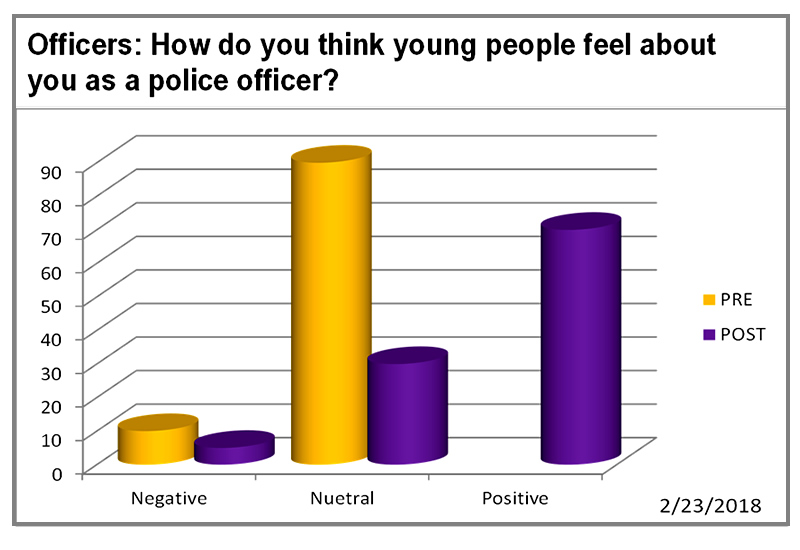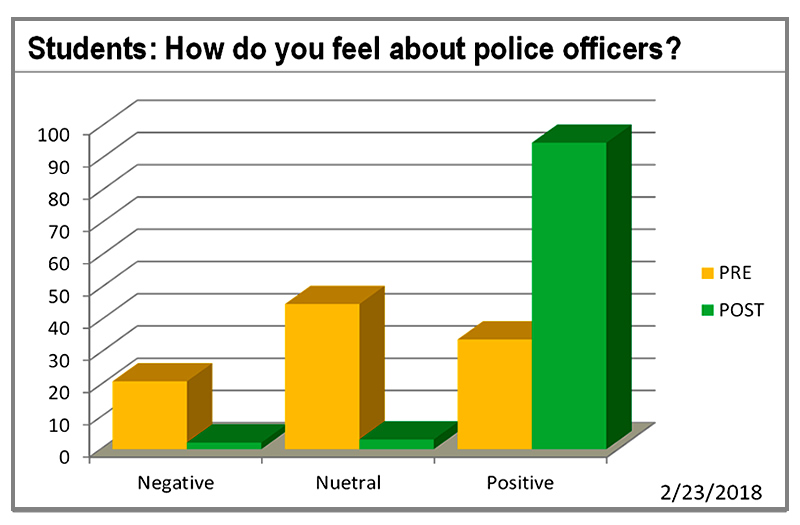 Technical Assistance and Professional Development
Please contact This email address is being protected from spambots. You need JavaScript enabled to view it. to discuss your needs and related costs.